Central Asia: Five Stans Adventure
Booking Dates
07/11/2020 through 09/19/2021
Travel Dates
07/11/2020 through 09/22/2021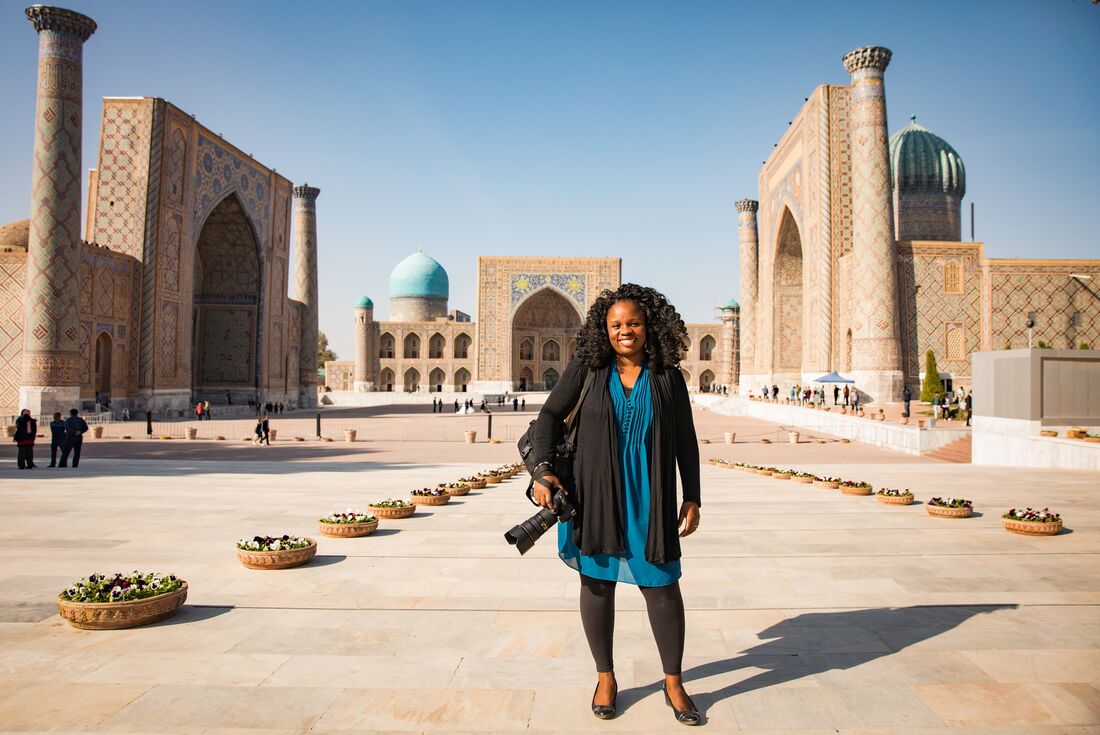 Central Asia: Five Stans Adventure

Beginning in the futuristic cityscapes of Nur-Sultan (until recently, Astana), join your small group on an epic exploration from Kazakhstan, through mountainous Kyrgyzstan, the remote lands of Tajikistan, Islam-influenced Uzbekistan, all the way to grand Ashgabat in Turkmenistan. For those counting, that's five Stans. These vast lands are still oft bypassed, despite offering outstanding beauty and fascinating sights. The allure lies in the heritage of the Silk Road, where ideas, culture and people flowed from East to West, and in the soaring mountain landscapes that still play host to a traditional nomadic lifestyle. Journey through cities featuring reminders of Soviet occupation and out into the stunning wilderness, where ancient history and welcoming hospitality will illuminate a region often left out of the tourist light. Central Asia doesn't get much more comprehensive than this.

Activities
Nur-Sultan – City tour
Baikonur – Yuri Gagarin Museum & House
Baikonur – Cosmodrome
Baikonur – Space Museum
Otrar – Ancient settlement
Turkistan – Yasui Mausoleum
Almaty – Central State Museum
Almaty – Museum of Kazakh Musical Instruments
Almaty – Kok Tobe Hill
Almaty – Panfilov Park
Almaty – Medeu
Almaty – Zenkov Cathedral
Charyn Canyon – National Park
Karakol – Dungan Mosque
Karakol – Holy Trinity Orthodox Cathedral
Karakol – Przhevalskiy Museum
Karakol – Jeti Orghuz Canyon Hike
Cholpan Ata – Petroglyphs
Bishkek – City Tour
Osh – Suleiman's Mountain
Osh – Bazaar
Tajikistan – Karakul Lake
Langar – Petroglyphs
Vrang – Buddist Stupa
Ptup – Yamchun Fort
Khorog – Regional Museum
Khorog – Pamir Botanical Gardens
Khorog – Bazaar
Dushanbe – City Tour
Dushanbe – Hissor Fort
Dushanbe – National Museum of Antiquities of Tajikistan
Samarkand – Shakh-I-Zinda
Samarkand – Registan
Samarkand – Gur-e-Amir Mausoleum
Samarkand – Bibi-Khanym Mosque
Samarkand – Paper making workshop & home cooked lunch
Khiva – Pahlavon Mahmud Mausoleum
Khiva – Kuhna Ark
Khiva – Islom Hoja Minaret & Medressa
Khiva – Juma Mosque
Khiva – Tosh-Hovli Palace
Darvaza – "Door to Hell" Crater
Konye-Urgench – City tour
Yerbent – Village visit
Ashgabat – National Museum of Turkmenistan
Ashgabat – Nisa ruins
Ashgabat – Anau ruins
Ashgabat – Independence Monument
Ashgabat – Neutrality Arch
Ashgabat – Turkmenbashy Ruhi Mosque & Family Mausoleum of the First President of Turkmenistan
Ashgabat – Ertugrul Gazi Mosque
Merv – Big & Small Kizkala
Merv – Erk Kala & Gayur Kala
Merv – Sultan Sanjar Mausoleum
Highlights
Unveil the mysteries of space explorations in Baikonur, where the Russian Cosmodrome is located and launches to the International Space Station take off.
Surround yourself with the surreal landscapes of the Altyn-Emel National Park, including the mysterious singing sand dunes, and visit the Grand Canyon's 'little brother' – Charyn Canyon.
Skirting the border with Afghanistan, get glimpses of the other side, from the hair-raising Afghan-built footbridges (ovrings) to the exotic imports on display in Khorog's local bazaar.
Steeped in Silk Road history and immortalised in many great tales, the UNESCO-protected town of Khiva is as photogenic as it is legendary.
Witness the eternal flames of the Darvaza Crater, or the 'Door to Hell', as you camp nearby – one of the strangest, most mesmerising geological oddities on earth.
Itinerary
Destination
Pricing
Terms and Conditions
| Day | Description | View All |
| --- | --- | --- |
| Day 1 | Nur-Sultan (Astana) | Details |
| Day 2 | Nur-Sultan (Astana) | Details |
| Day 3 | Baikonur | Details |
| Day 4 | Baikonur | Details |
| Day 5 | Turkistan | Details |
| Day 6 | Turkistan – Shymkent/Overnight train | Details |
| Day 7 | Altyn-Emel National Park | Details |
| Day 8 | Altyn-Emel National Park – Almaty | Details |
| Day 9 | Almaty | Details |
| Day 10 | Almaty – KAZ/KGZ Border Crossing – Karakol | Details |
| Day 11 | Karakol | Details |
| Day 12 | Bishkek | Details |
| Day 13 | Bishkek | Details |
| Day 14 | Bishkek | Details |
| Day 15 | Chychkan/Toktogul/Kok Bel | Details |
| Day 16 | Osh | Details |
| Day 17 | Sary Tash | Details |
| Day 18 | Kyrgyzstan/Tajkistan Border Crossing – Murgab | Details |
| Day 19 | Langar | Details |
| Day 20 | Ptup | Details |
| Day 21 | Khorog | Details |
| Day 22 | Khorog | Details |
| Day 23 | Kala-i Khum | Details |
| Day 24 | Dushanbe | Details |
| Day 25 | Dushanbe | Details |
| Day 26 | Penjikent | Details |
| Day 27 | Tajikistan/Uzbekistan Border Crossing – Samarkand | Details |
| Day 28 | Samarkand | Details |
| Day 29 | Tashkent | Details |
| Day 30 | Tashkent | Details |
| Day 31 | Khiva | Details |
| Day 32 | Khiva | Details |
| Day 33 | Konye-Urgench – Darvaza | Details |
| Day 34 | Yerbent – Ashgabat | Details |
| Day 35 | Ashgabat | Details |
| Day 36 | Mary | Details |
| Day 37 | Merv – Mary | Details |
| Day 38 | Ashgabat | Details |
| Day 39 | Ashgabat | Details |